Blog
June 11 2022
5 Successful Brand Ambassador Program Examples
Read more
9 Advantages of Customer Advocacy Marketing
Companies such as Nike and Apple have always enjoyed a leading position in their respective industries due to the strong advocacy of their customers. Customer Advocacy allows brands to organically acquire new, valuable, customers. In general, brand or customer advocacy is defined as the positive attitude of customers towards a brand or its products/services and their recommendation of the same to others after experiencing it themselves. Customer Advocacy Marketing is utilising of your customer's advocacy in order to sell more products.
Why Customer Advocacy Marketing?
The advent of the internet has changed the way consumers make purchasing decisions. For example, consumers use TripAdvisor to plan a holiday, read book reviews on Goodreads before purchasing a book, check ratings on Rotten Tomatoes before watching movies and read Amazon reviews before purchasing a product. Essentially, consumers have transitioned from playing a passive role in purchasing decisions to becoming more active and making informed choices. While companies have reason to create biased content about their products, their customers have no such bias. Therefore, consumers no longer value one-way marketing messages and brand-created content. They instead are turning to other consumers to acquire knowledge about a brand or a product/service. For example, the changed consumer behaviour for seeking information can be seen in the tourism industry where travellers are using the internet to find more information about destinations and make travel decisions . In fact, the internet is being used by as many as 75% of the travellers while planning a holiday. This is in complete contrast to earlier days where customers used to rely on advertisements of airlines for information about discounts or deals on bookings.
While customers are actively seeking for unbiased information, other customers are more and more able to share this information. Before the birth of social media, customer advocacy was limited to one's immediate family and friends. Social media platforms such as Facebook, Twitter, YouTube, LinkedIn, Instagram, etc. have created a situation where advocates can reach millions of buyers with their recommendations. Furthermore, their posts are now not transitory, but become permanent instances that can be carried across years. The large reach is shown by the fact that there are about 500 billion word-of-mouth impressions on social media annually in the USA. Research shows that advocates have 200-450 people in their social networks and those users who recommend online have 300 to 600 people in their social network. A review on TripAdvisor is expected to reach 590 readers on an average on its website alone .
While the reach of a customer's advocacy is increasing, traditional advertising is continuing to get less and less effective and well-regarded. Advertisements have become more intrusive, and are leading to a negative online experience . There is a growing frustration among users with pop-up ads, spam, telemarketing and other types of targeted advertising and communication. Customers have resorted to using ad blockers to combat online advertisements and the use of these ad blockers is growing every year. Marketers are hence, finding alternative ways to reach out to customers. Thus, there is an increasing demand for word-of-mouth marketing to combat the declining impact of online advertisements .
As well as the above, there are a number of other factors that contribute to the effectiveness of Customer Advocacy Marketing. When we discuss the advantages of Customer Advocacy Marketing, we focus on the advantages of utilising the advocacy of their customers, which is similar to the advantages of Customer Advocacy directly.
Spreads Brand Messages through High Trust Channels

According to a study, 9 out of 10 online consumers consider recommendations from friends and family as the most trusted advertising. In comparison, only 2 out of 10 consumers trust online advertisements . One of the best-noted examples of firms built on trust is eBay, where used cars are sold successfully. Seller's ratings on eBay are an indicator of customer's trust in the seller. Sellers are also transparent in their dealings, as poor ratings can hinder future sales . Every rating on the platform can increase or decrease the trust, hence, sellers with the highest and the greatest number of ratings are the most trusted on the platform. In this case, Ebay used Customer Advocacy Marketing through reviews to create a trustworthy platform.
Creates a Decentralised Sales Team

Customer advocates act as a decentralised army of salesmen, who create referral leads and help in selling products/services. These advocates also fulfill the roles of traditional salesman, answering any questions or queries of prospects and thereby allay any fears that they may have. For example, HomeAway empowers its customers to answer questions from other homeowners while listing their homes on the website. One customer advocate even mentioned his own phone number while answering a question in case the prospect had any further questions . In addition to this, they help in sharing content with their social networks and thus increase the reach of a firm's products and services.
Increases Conversion Rates with Reviews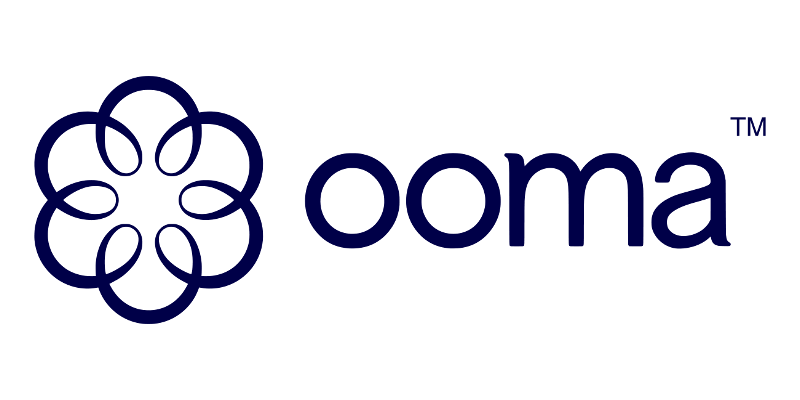 One study found that positive ratings can help in the revenue growth of a firm and found that an increase in ratings by 1 star can lead to a 5-9% revenue growth. For example, Ooma, an American consumer electronics company, has a sales conversion rate of 33%, which is approximately 15 times higher than traditional sales. Furthermore, as the company is small and cannot compete with the marketing budgets of its competitors such as Vonage, it relies on its 20,000 customer advocates to recommend its products and increase sales. Norton is another example of a company that increased its sales by 200% after doubling its product ratings on Amazon.
Greater Brand Engagement with User Generated Content

Customer advocacy is not related to sales but to the emotional relationship between the brand and its customers. Emotions play a very important part in purchasing products . Starbucks successfully uses User-Generated Content to create brand advocacy. The firm launches #RedCupContest every December to encourage customers to send pictures of their coffee cups in order to win a Starbucks gift card. Customers have participated in this contest in large numbers and there are over 40,000 posts of Starbucks red cups. The campaign incentivized fans to engage with the brand online and also helps in generating sales. Urban Outfitters is another company that leverages customer advocacy. The firm launched its UOonYou campaign in 2013. The campaign sourced pictures of people wearing Urban Outfitters' products. Users share their photos using #UOHome and #UOBeauty. This creates a community of Urban Outfitters' consumers and also helps the brand to source photos from this community to put up on its social media platforms as part of its User-Generated Content strategy. Consumers can also see the product features on each of its posts and have the option to view the product in the shop by clicking on it. This provides potential customers with an option to get the necessary information associated with the product and how they can own the product themselves.
Reduces Customer Acquisition Cost

Firms can reduce their spending on advertisements as their positive word-of-mouth reputation grows. Companies do not have to spend a significant amount of money to attract more customers due to their word-of-mouth reputation. Also, the cost of acquiring customers is significantly higher than the cost of retaining customers. Companies with strong customer advocacy have both retained customers through creating positive experiences and increased customer acquisition without additional costs. Some writers share this recommendation and proposes that instead of wasting valuable resources on acquiring new customers through traditional marketing efforts, marketers should instead focus on engaging committed customers as they will later communicate the benefits of a product/service more efficiently. For example, using customer advocates, Ooma has reduced its customer acquisition cost by 54%.
Increases Brand Value

Customer advocacy creates a trustworthy brand. A trustworthy brand is able to command higher prices than its competitors. Also, firms can command higher prices for its products or services if they offer greater value to customers. Customers remain loyal to these firms despite the presence of low- cost competitors due to their focus on quality. For example, Apple is one company that has leveraged customer advocacy extremely well to increase its brand value. The firm has a large pool of customer advocates who enjoy being part of the brand's community and want to share their experiences with other loyal customers. Customers feel a sense of unity within the community and are excited around the brand. This is evident as Apple users are known to stand in long queues outside Apple stores whenever a new product is launched. It also indicates the trust that the customers have placed in the brand. Trust is cemented by the fact that many customers pre-order Apple products without even seeing or touching them. Without trust, Apple loses its market positioning as the price, convenience, design, and service offered by Apple can be easily imitated by any of its competitors. Trust is also a big reason why customers are not ready to substitute its products with any other brand. Customer advocates of Apple find its products superior to every other brand and are also willing to overlook flaws in the products. These advocates enjoy the functionality and usability, design, reliability and features of these products and are extremely happy with the value gained from Apple products. Thus, the trust in Apple's products has ensured that it can command higher prices than its competitors.
Drives Loyalty

Peck et al. (1999) define customer/brand advocacy as the highest level of loyalty where customers are highly committed and dedicated to a brand. In fact, customer advocates love the brand and display positive behaviour that includes recommendations and positive word-of-mouth. Advocates express their love for a brand through loyalty which creates a unique bond between them. Brand advocates are driven by creativity, passion and a responsibility they feel towards a brand. They ensure that brands become the best versions of themselves by praising them and giving constructive criticism. Brand advocates also analyse the daily progress of the brand and its products and services due to their faith in the brand. Lowenstein (2011) states that brand advocates are those customers who purchase a particular brand's products the most and give it the highest share of expenditure possible. They also share their positive relationship with the brand and tell others about the value and benefits they gain from it. Brand advocates are emotionally attached and loyal to the brand and would recommend and promote it to others via different channels. The immense loyalty that customer advocates have towards a brand is another reason why firms are pursuing customer advocacy.
Creates a Strong Brand Community

These days, customer advocates are very active in the way they consume products/services and are looking to establish social bonds with others. The need to establish social bonds is a driving force for customers to join online communities and share their experiences. An online community is a place where consumers with common interests, needs and experiences come together to share ideas, communicate easily, create information and co-develop products. As these communities are not bound by any geographical boundaries and do not have any social barriers, they are being seen as a new marketing approach. For example, customer advocates become a part of online fashion communities such as The Fashion Spot, The Bag Forum, The Purse Forum, and ShoeForum to discuss more on luxury fashion accessories. These communities are driven by customers and are recognised as a place where they can express their opinions. Also, there is a high level of transparency in these communities as the complete history of discussions and activities is archived.
Cisco realized the importance of a community of customer advocates and planned to increase its limited pool of 100 customer advocates in Europe who were overused and under-appreciated. The firm launched a customer advocacy program to turn passive customers into active advocates for the company. Another purpose of the effort was to make the process of finding potential advocates more easy. The company found out there were people who loved the brand as several people had tattooed Cisco on their bodies and could leverage customer advocates if it found a scalable system for engaging its customer base. They launched 'The Cisco Gateway' advocacy community where customers can connect with each other, share ideas, gain access to Cisco content, receive perks and rewards and grow their personal brands/networks. Customer advocates of Cisco engage with the brand through user groups, communities, product surveys and customer advisory boards. They endorse the brand through reviews, interviews, analyst briefings and references, educate prospects by creating and promoting content and refer the brand to their peers. The firm has currently 733 advocates in its advocacy community. These advocates have shared content 823 times and thus generated 10,237 clicks, generated 284 testimonials and identified 152 potential new case studies. Furthermore, 105 advocates have written blogs for the company. Advocates also wrote 114 reviews on G2 Crowd and TrustRadius and contributed 84 referrals. The advocacy program has ensured that there is an available pool of advocates who can advocate the brand through their testimonials, feedback, reviews and content.
Reduces the need for Online Reputation Management

Just as customers can shower a brand or its products/services with positive recommendations, they can also make their dissatisfaction known to the world through the internet. A negative word-of-mouth on social media shows the dissatisfaction of customers. Hu et al. (2008) state in their study that while consumers display positive and negative reaction towards positive and negative reviews respectively, the negative impact of one-star reviews is more than the positive impact of 5-star reviews. Furthermore, with the growth of the internet, companies are unable to stop people from discussing their products and services online by limiting the use of its company or brands in discussion groups. Without a good word-of-mouth, it is difficult for companies to establish its presence in today's environment. Thus, to combat any negativity about a brand or its products/services, brands have to resort to Online Reputation Management which takes up a lot of time, effort and resources. Companies, however, with high levels of positive word-of-mouth don't need to resort to Online Reputation Management, because negative customer experiences become less relevant if it is surrounded by hundreds of positive experiences.
Customer Advocacy Marketing in 2019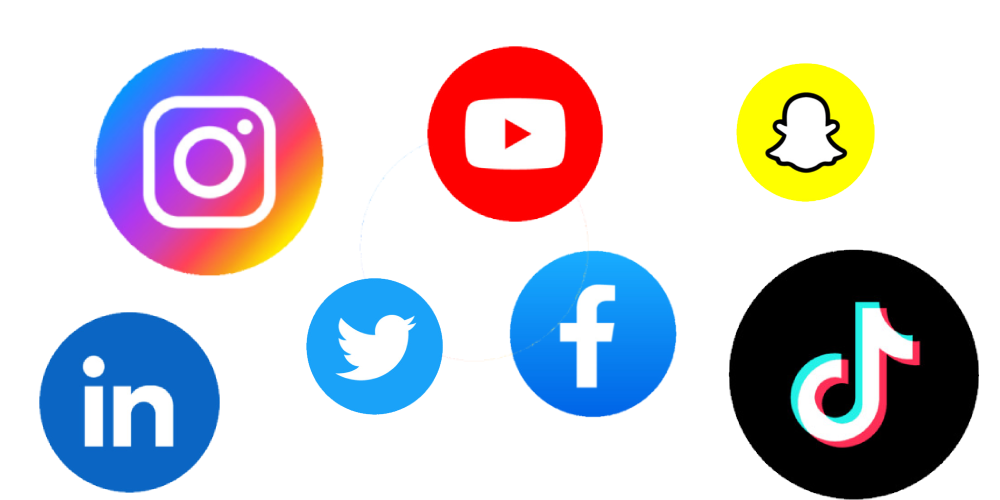 Customer Advocacy has emerged as a powerful marketing concept in 2018. Although the concept of customer advocacy is not new, its relevance has increased due to the advent of the internet and the growing use of social media. This article discussed why customer advocacy is being used today and its associated advantages. Trust, wide reach, authenticity, and community creation are the major reasons for its growth. Furthermore, it helps companies in increasing sales, word-of-mouth and loyalty. Customer advocacy is the highest form of loyalty that brands can get and hence, it is an irreplaceable asset to firms. Thus, companies with better customer advocacy can gain a significant competitive advantage over their competitors.
Duel is Customer Advocacy Platform which turns customers into advocates – we automate that lightning-in-a-bottle moment of a friend endorsing a brand. You should probably get a demo booked… (click me!)
If you want to look more at the theoretical background – take an intellectual swim by diving into a Customer Advocacy Marketing Workshop run by our consultancy arm (click me!).
Introvert? Voyeur? Watch Paul give a speech here or sign up for our newsletters to get monthly Customer Advocacy Marketing emails on tips, statistics and the science behind it.