Freshly Picked is a shoe company that creates leather-bound shoes for kids. They are known around the motherly community for being a reliable and comfortable brand; they're also known around the marketing community for being a sparkling example of Customer Advocacy Marketing.
Customer Advocacy Marketing is the discipline of turning customers into advocates and using that advocacy to sell more. Compared to traditional push advertising, using positive experiences to sell products is a more authentic way to communicate a brand's message.
This small shoe brand manages to create passionate customers through amazing customer experience and systematically rewarding their great customers, they then harness this advocacy in a number of different ways including User Generated Content and the creation of communities.
The Fringe
The Fringe is a type of loyalty program, rewarding their best customers for their continued support. The Fringe gives members benefits like free shipping, 20% off storewide, and VIP access to sales or new products before anyone else. Although the membership is $10 a month, you get this amount back with a monthly store credit of $10 to spend storewide.
Not only has this program been effective in getting subscribers - over 10,000 members on the monthly subscription - but they have also leveraged these rewards to create an amazing community. This community gathers on an exclusive Facebook group, allowing the brand to communicate effectively with their advocates, and the advocates to talk to each other.

Customer Experience
They do a great job improving customer relationships online as well. Even with 400k+ followers on Facebook, they still find a way to keep up with and reply to customer comments. This same interaction continues throughout their entire social media presence, including Twitter, Pinterest, and Instagram.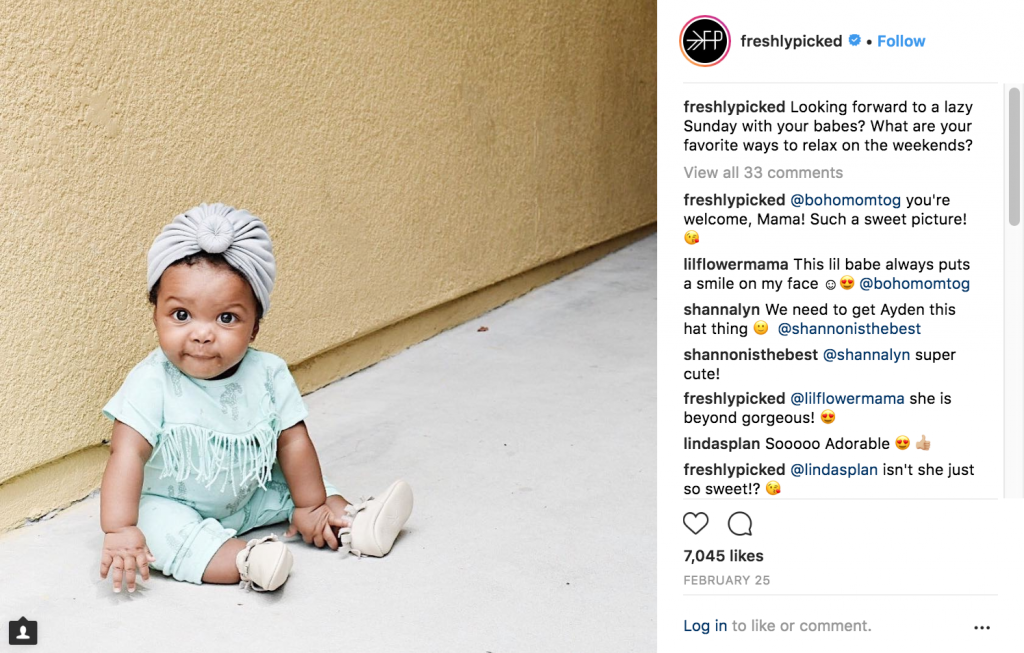 User Generated Content
Freshly Picked uses their customer's content to interact with their members and moms over multiple different platforms. They promote their products using photos that mothers post of their children online in the shoes using the brand's personalized hashtag. This not only displays their product in action, but secures for others that people like and trust their brand.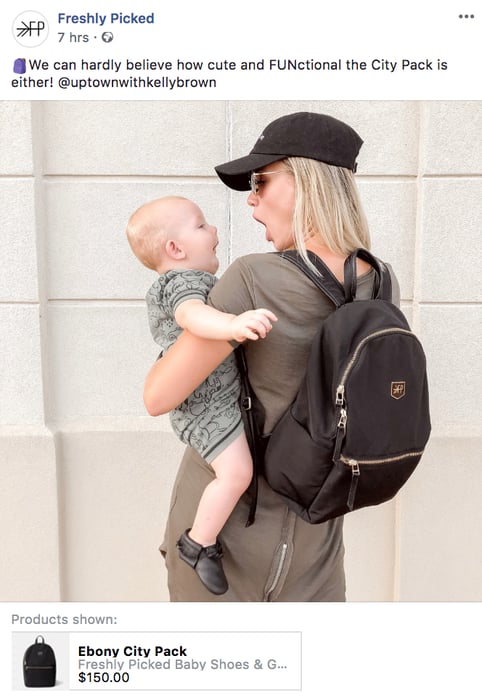 Conclusion
Freshly Picked are a great example of a brand using Customer Advocacy Marketing. Not only do customers feel connected through their relationship with the brand, but that brand has utilized that advocacy to in order to sell more - and to bring it to the place it is today.
Duel is Customer Advocacy Platform which turns customers into advocates - we automate that lightning-in-a-bottle moment of a friend endorsing a brand. You should probably get a demo booked… (click me!)
If you want to look more at the theoretical background - take an intellectual swim by diving into a Customer Advocacy Marketing Workshop run by our consultancy arm (click me!).
Introvert? Voyeur? Watch Paul give a speech here or sign up for our newsletters to get monthly Customer Advocacy Marketing emails on tips, statistics and the science behind it.