Blog
June 11 2022
5 Successful Brand Ambassador Program Examples
Read more
The Pros and Cons of Community Marketing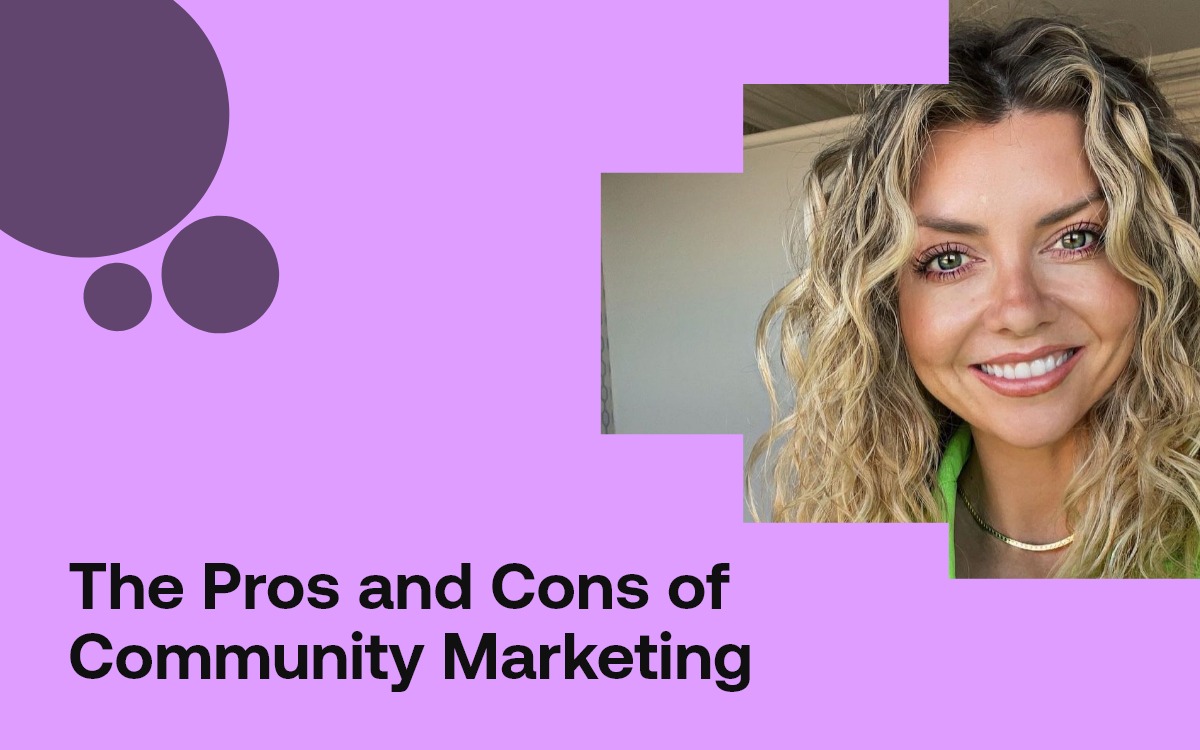 Community marketing is a concept that every brand's heard of, but not every brand implements. If you are struggling to build a business case for integrating community marketing into your strategy, look no further. We've weighed up the pros and cons to help show you should have it as part of your strategy, and what you need to consider when putting it into action.
The big shift: from consumer to customer
One of the most significant shifts in business right now is the gradual decline of the consumer narrative. Successful brands are those who move away from seeing their customers as mere transactional consumers and instead embrace their entire humanity..
According to Salesforce's State of the Connected Customer report, "84 percent of customers say being treated like a person, not a number, is very important to winning their business." We are becoming more intentional about the brands we invest in, and being seen as more than a data point to be manipulated is vital.
People are actually losing trust in many standard marketing practices like paid advertising and influencer promotions that brands used to rely on (only 4% of people trust influencers on social media). This means that brands have to re-evaluate their role in people's lives and how they engage with them.
Businesses who shift their focus to investing in their brand communities and authentically nurture them have the potential to create a long-term advantage that minimises the reliance on aggressive marketing tactics. More crucially, it will result in more meaningful interactions with customers; one that's based on seeing people as active citizens with passions and values rather than mere consumers of products.
What exactly is community marketing, and what does it look like in practice?
Community marketing is the connection of a brand to a particular group, galvanised around shared values, using a platform to communicate, exchange contributions and create mutual meaning.
Community-building requires the prompting of conversations, establishing opportunities for connection (like events or groups) and creating the space to contribute meaningfully to people's lives.
It's a long-term process that requires care and consistency. At its core, it is about relationship building, and strong relationships require trust and time to flourish. It also requires marketers to surrender control to their advocates, who won't always agree with a brand's ideas or point-of-view.
So, with much more straightforward, data-driven options like social media marketing and advertising, why should community marketing be part of the strategy?
Community based marketing - The pros
1. Better customer experience
Put simply, brands that provide an incredible customer experience see

major boosts

to their revenue.
Community marketing, when done correctly, gives brand builders better understanding of their customers and provides a genuine touch point for a number of initiatives like handling customer complaints, gathering product feedback, nurturing advocates and much more. The insight active community members can provide is a treasure trove of information that helps brands figure out how to deliver the most well thought out experience.

(Tropicfeel.com)
Tropicfeel - this Barcelona based travel gear brand is on a mission to make more people travel sustainably. Through their brand advocacy programs they offer members ways to participate in new product development, vote on brand CSR initiatives and offer free training on sustainable travel. Get in touch and learn more about how the Duel platform is powering Tropicfeel's brand advocacy program here.
2. More relevance and loyalty
According to consulting firm Kantar, 71% of consumers now claim that loyalty incentive-programs don't make them loyal at all. That's because they focus on getting people to buy rather than to buy into the business & its mission. A strong community helps bring brand values to life through meaningful contributions, creating long-term competitive advantage.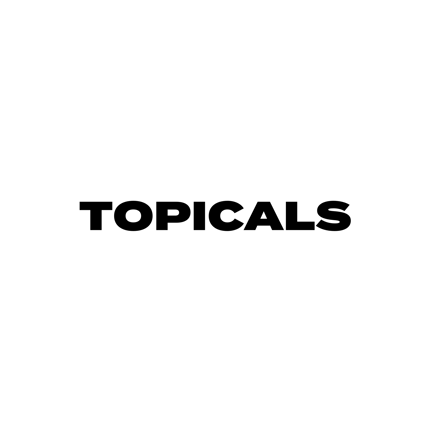 (mytopicals.com)
Topicals - skin-condition-focused skincare, which aims to redefine what 'good skin' looks like. Their branded content is fully powered by the community with lived experience of being underrepresented by the beauty industry. Topicals platforms members of their community on their socials, create talking cards to prompt conversations around redefining beauty standards and provide free mental health resources for people whose skin conditions affect their wellbeing.
3. Word of mouth growth
72% of customers said in a survey that they are willing to share good experiences with others (62% also said they would share bad experiences with others). Strong communities are filled with willing advocates that recommend products and vouch for a brand. Depending on the way a community is set up, they can also grow organically as members invite their networks to join.
Building great brand communities creates a channel that can lead to great market insight and organic growth through word of mouth.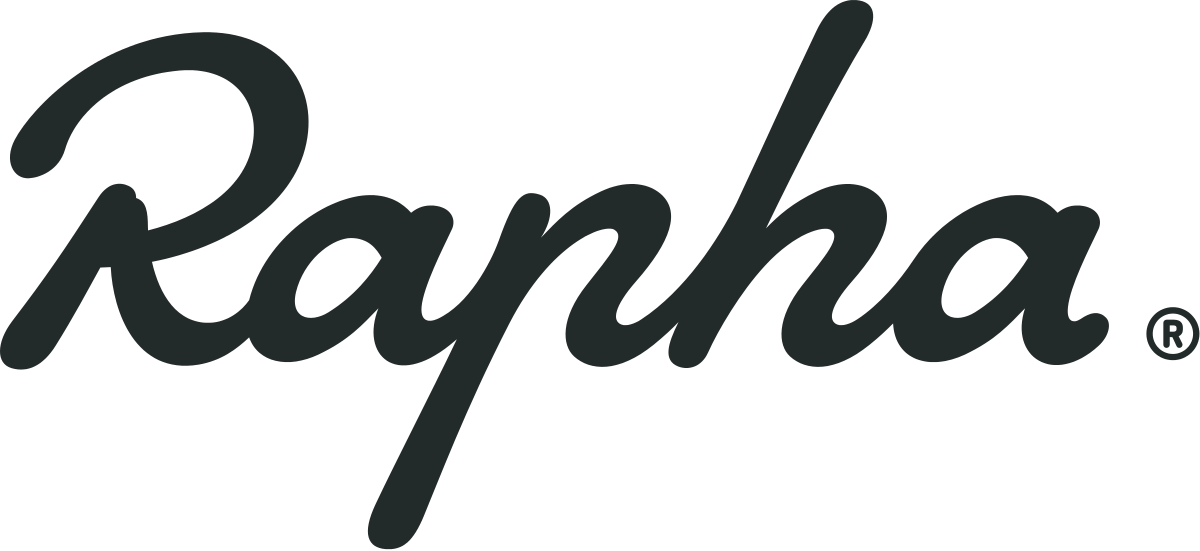 (Rapha.cc)
Rapha - a now iconic cycling brand, has embedded community into their strategy from the very start and extended it across the entire organisation. They've turned their retail spaces (Rapha Clubhouses) into cultural hubs for cycling, offering free organised rides & cycling events. They've also been actively investing in making cycling a more inclusive sport by platforming women and POCs in cycling.
4. A better balance of people & profit
Last but not least, good community marketing puts the power in the hands of people. This means brands investing in communities are committing themselves to a more transparent way of doing business. With members sharing their honest opinions on products and brand initiatives (for better and worse), posting natural user generated content and creating their own unique relationships that cannot be replicated by a brand.
Learn how Monica Vinader's advocacy program created a community of 8,500+ active members whose social posts have reached over 110 million people across all channels.
The end result is a more human experience and more honest relationships between brands and people. This is absolutely crucial in the changing world, where all businesses need to shift away from the unsustainable model of profit over people towards being active participants in creating a better future for all stakeholders.
Community based marketing - The cons
1. Unique skill set required
Community based marketing looks intuitive on the surface, but in practice can be tricky to do - particularly at scale. It is difficult to track the impact of communities, and it is difficult to create highly targeted messaging. Many of the principles of community-building are in direct opposition to traditional performance marketing. Brands must be willing to face negative reviews with honesty, speak frankly and work closely with members to understand their needs.
Marketers also need to be transparent in their communication and constantly fine-tuning their approach based on how community members are responding. Members can quickly turn on brands that fail to be authentic across any single touch point.
2. Long term approach
While not exactly a negative, true brand builders know that a community strategy is long-term. Attempting to work with a community to boost sales immediately or launch an ad campaign can backfire quickly.
Community marketers will need to be prepared to focus on long-term brand building and customer experience, which can often mean foregoing short-term campaigns or targets.
3. High commitment
Similar to the need for long-termism, community marketing requires brand builders to invest time into building or supporting community infrastructure, listening to members, taking in information and communicating constantly. Speed, personalisation and authenticity are major benefits in community-marketing, but they require a team's constant attention.
People are the focus of great communities
Communities strengthen a brand's reputation and set them up for sustainable development in the long-term. For brands, the most important consideration is to first carry a strong sense of empathy for their community members, and then consistently create communication and contributions that help solidify relationships.
The brand builders that get this right will successfully adapt to the new way of building brands that focuses on providing value to all stakeholders.