Blog
June 11 2022
5 Successful Brand Ambassador Program Examples
Read more
10 Great Examples of Customer Advocacy Marketing
The best companies already drive growth through advocacy.
Think about Apple, Tesla, and Netflix. Has anyone ever told you how good these brands are? Have they uploaded a photo to social media? Did they buy one for a parent? These are a few examples of advocacy. Some companies naturally produce customers who advocate for products.
This advocacy is often driven by the strong narratives of the brands— the amazing Customer Experience and great products. By utilising this advocacy, they can supercharge growth by using their customers as a decentralised sales team.
There are variations in the potential that a company has to naturally and passively grow this kind of advocacy. Moreover, some naturally produce less advocacy than others. A thousand dollar smartphone may be more noteworthy than a paperclip, but every company, every product has at least some advocates.
Customer Advocacy Marketing is about how to turn the volume up on those customers.
Here are 10 great examples of each stage of the Customer Advocacy Marketing Strategy:
Identifying & Engaging:

How to identify your advocates.

Asking for Action:

What actions can you ask your advocates to fulfill that would be useful to you.

Reward: The incentives you should be using to reward your advocates, in order to build a strong relationship with them.
Utilise: How to use advocacy in your sales and marketing.
Identify & Engage
Example #1: Inception Film
After the director appeared at a convention called WonderCon, swag was handed out that was linked via a QR code to an email-gated website for a user manual of a device used within the film. In this way, the film media crew not only managed to collect email addresses of advocates of the film but also turned them into willing moveable billboards.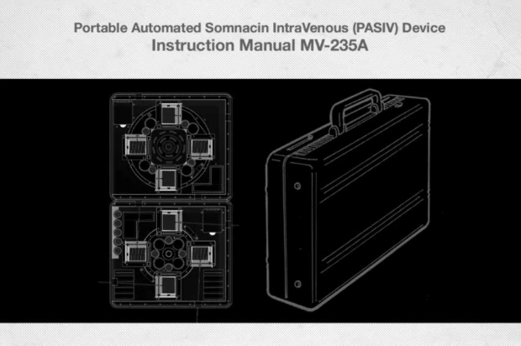 Example #2: Starbucks
Starbucks ran a campaign called #tweetacoffee that allowed friends to buy a 5 dollar gift card for a friend. Although being a profitable endeavour in itself (leading to $180,000 of sales), the real ROI came from the identification of advocates and potential customers for Starbucks to engage with. From the project, they gained knowledge of the tie-in between Twitter accounts, mobile devices and their customer list for 27,000 unique advocates, and 27,000 potential new customers.
Asking for Action
Example #3: Chubbies
The cult hit shorts Chubbies is a brand that drives revenues through their relentless focus on driving advocacy. Through innovative content and by including their customers they have a group of amazing advocates. Chubbies asks their customers to email photos or tag Chubbies on social media. Even without offering rewards (which increases engagement), they still get tons of content.
Example #4: KBC
KBC is a Belgian multichannel bank. It managed to turn a (relatively uninteresting) piece of press content announcing their move to allow customers to interact with the bank via Whatsapp into a case study in driving brand awareness. KBC identified 1400 brand advocates and asked them to share. The invitation itself had a 71% open rate and 750 brand advocates actually shared.
What could you ask your advocates to do?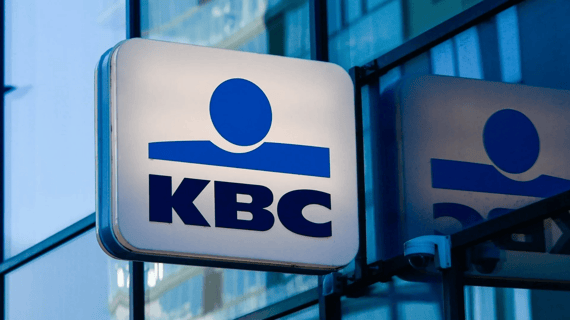 Example #5: Uber
Refer-a-friend is another action you could ask your advocates to complete. Software companies like Uber have used these methods to spur massive growth. Uber, for example, has referral programs both for riders and for drivers - allowing it to use this technique to grow both segments. It also has specific referral programs for those drivers who previously worked for Lyft, their largest US competitor.
Example #6: Tesla
Recently, companies like Tesla have instituted similar packages for much larger products. For example, if you refer a friend to buy a Tesla, you both get $1000 off your new order.
If you manage to refer ten friends to buy a Tesla, you then get the right to buy a Founder Series Model X - a car that isn't available to buy to the public, with all of the options free (an additional $25,000 worth of value).
Rewarding
Example #7: Lancôme
Lancôme instituted a system of rewarding customers with gifts upon ordering online and sharing online. Gifts for ordering included limited time items, travel size favorites, or beauty accessories such as pouches and bags. This drove the percentage of members completing one action (shopping or engaging on social media) to increase by 60% per month and their average monthly sign-ups have grown by more than 40%.
They also reward customers for sharing on social media via their own loyalty points that they can utilise on a range of gifts.
Utilising
Example #8: Made.com
Made.com uses user generated content to give a holistic view of their products. The company uses photos of their products in real people's homes (sent in by customers) and uses it as an example of how the product looks. This gives buyers confidence that they're getting what they want while also engaging the audience they already have.
Example #9: Apple
Apple is one of the widest known examples of using User Generated Content in its marketing strategy. "Shot on iPhone" is a classic example of authentic User Generated Content created by engagement for advertising. These user shots included stunning photos ranging from colorful scenery to meaningful family photos.
Example #10: Urban Outfitters
Urban Outfitters sourced pictures of real people wearing their products in a real-world setting as part of their UOonYou campaign as early as 2013. They got customers to use their specific hashtag to create a community and use the content that was contributed. They later added UGC to their product pages to increase conversion and have further interaction with the consumer.
Conclusion
Customer Advocacy Marketing is an amazing way to drive growth. In an era where trust is at an all-time low, customers respond better to this type of authentic advertising, and companies as wide-ranging as a trillion dollar company, a blockbuster movie, and an up and coming shorts brand all use this approach.
Duel is Customer Advocacy Platform which turns customers into advocates – we automate that lightning-in-a-bottle moment of a friend endorsing a brand. You should probably get a demo booked… (click me!)
If you want to look more at the theoretical background – take an intellectual swim by diving into a Customer Advocacy Marketing Workshop run by our consultancy arm (click me!).
Introvert? Voyeur? Watch Paul give a speech here or sign up for our newsletters to get monthly Customer Advocacy Marketing emails on tips, statistics and the science behind it.