Blog
June 11 2022
5 Successful Brand Ambassador Program Examples
Read more
MAC, Calvin Klein, & Inkbox: Crafting Authentic Narratives for Powerhouse Brands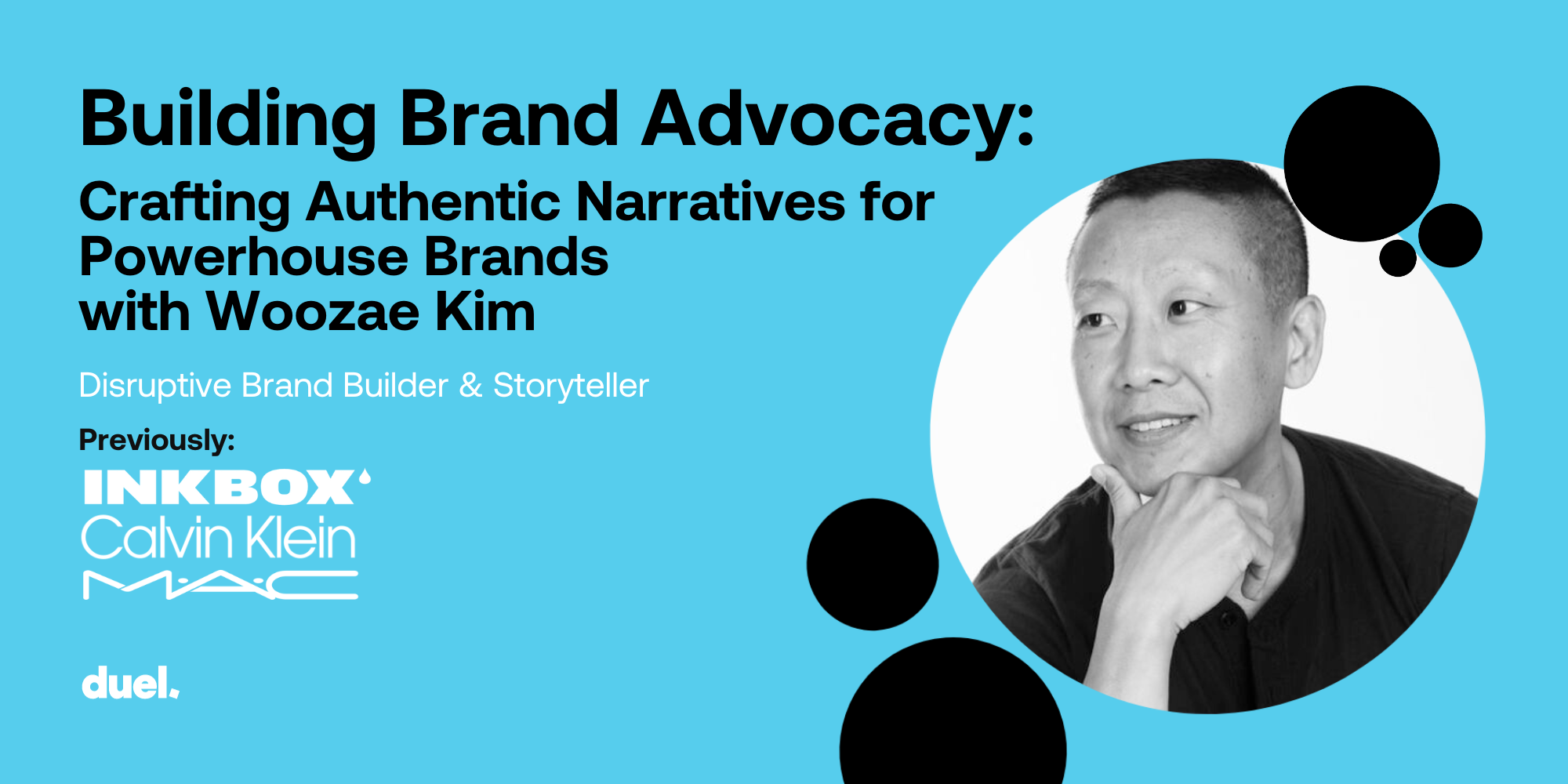 Behind every brand's success, there is a narrative; a story that captures hearts and influences decisions. Even brands as iconic as MAC, Calvin Klein, and Inkbox owe their monumental success to the strength of their narrative and the advocates who champion it.
Woozae Kim, a branding maestro, understands this intricate dance. With a portfolio spanning several powerhouse names, he highlights the essence of branding and marketing: making customers rave about you.
His experience encompasses the roles of Chief Marketing Officer at Inkbox, Senior Vice President of Global Brand Marketing at Calvin Klein, Vice President of Global Consumer Marketing and Artist Relations at MAC, and Director of Strategic Marketing and Brand Integration at Virgin Mobile USA.
Woozae delves into how Inkbox managed to reposition and shift the customer's mindset, how to build a marketing strategy around word-of-mouth, why brand advocacy is one of the guiding philosophies for his marketing career, and whether or not you need to control the brand narrative.
Inkbox: Repositioning the Customer's Mindset
In the realm of semi-permanent tattoos, there's more than meets the eye.
It's freedom of self-expression.
When Woozae joined Inkbox, his vision wasn't about capitalising on a trend. Instead of promoting it as a mere gimmick, he positioned it as a must-have fashion and beauty accessory, and undeniably, the strategy has been incredibly successful.
The fading nature of these tattoos, lasting only two weeks, allows people to redefine themselves regularly. By redirecting the narrative from a novelty act to a significant accessory, Woozae crafted an authentic and resonant message.
Building a Strategy Around Word-of-Mouth
"It was a great way of resourcing, but more than that it's building a community. That was really it. It's about celebrating the audience that celebrates us, like really having it be working for both parties, and that has been very authentic," Woozae states.
Listening, engaging, and celebrating customers has always been the backbone of genuine branding.
Inkbox stands out by not just hearing but cherishing what its users say. This isn't about hard selling; it's about suggesting and building robust community ties.
In a world flooded with aggressive marketing, brands prioritising community stand out.
The Purpose of Brand Advocacy
"What I love about today and building brand advocacy is that it's a central philosophy that I've felt my entire career. I think, ultimately as a marketer, my job is to build brand love. You want your customers to be emphatic about you; you want them to celebrate you and champion you."
Woozae's philosophy resonates with an undeniable truth: Brand advocacy is the pulse that keeps brands alive and thriving.
Every marketer's dream? To see their audience adopt the brand's colours and wave its flag.
With experiences ranging from MAC to Warner Music Group, Woozae underlines the priceless currency of genuine brand love.
Do You Need to Control the Brand Narrative?
In the influencer era, a vital question persists: Should brands control the narrative or let influencers wield their voice?
According to Woozae, it's not a clear-cut answer.
While brand advocates should freely express their genuine appreciation, when significant investments are made in top-tier influencers, brands have to ensure they get their money's value.
However, be wary… authenticity can sometimes get lost when influencers stretch themselves across numerous brands.
"I've seen lots of brands only focus on the high, and they go after that person who has a million plus followers... I sometimes question the authenticity of that."
In a market saturated with brief trends and flashy campaigns, authenticity emerges as the true north.

Woozae Kim's journey with titans like MAC, Calvin Klein, and Inkbox reveals a universal truth: Authentic narratives, genuine community engagement, and heartfelt brand advocacy remain the cornerstones of timeless branding.

For aspiring brand builders, the message is clear: build narratives that resonate, engage, and treasure your advocates. In the echo chambers of marketing, authenticity speaks the loudest.

For more insights from Woozae, listen to his episode of Building Brand Advocacy via the links below:

YouTube:

Spotify:

Apple:

Listen here