Blog
November 4 2021
5 Successful Brand Ambassador Program Examples (incl. Lululemon, Red Bull, Harley Davidson)
Read more
What Does a Brand Ambassador Do?
What is a brand ambassador and what do they do? A brand ambassador is someone formally recognized by the brand as a representative, and helps spread the word of the brand. A brand ambassador is subtly different from a brand advocate. Brand advocates spread brand awareness, but do not have formal recognition from the brand. Brand ambassadors may be encouraged to complete activities in order to spread a brand's message and raise awareness.
Brand ambassadors can either be influencers or customer ambassadors. Influencers are paid to help spread a brand's message. Customer ambassadors decide to spread the brand's message because they already love the brand. Often, influencers are celebrities that are not users of the product they recommend. Therefore, consumers often perceive influencers to be inauthentic. This assumption is primarily because celebrity brand ambassadors are often transactional driven. An ambassador for Samsung, for example, was seen using an iPhone X instead of Samsung. This situation made it clear that the ambassador was not a true advocate for the Samsung brand.
In contrast, customer ambassadors reach small audiences but are highly authentic because they are 'real people' with real problems. Customer ambassadors are authentic and help market a brand and increase engagement rate. Brands can work with them in various ways, in order to fulfill a wide range of tasks.
This blog post will focus on how ambassadors can help their brand. This includes creating authentic, contextual content of real life users by taking on tasks such as written pieces, photo testimonials and video testimonials, and other important tasks. I will break down these actions in terms of their benefits and give examples of companies who have used them effectively.
Pick Up Your Pen! - Testimonials
Brand Ambassadors can write various content that is beneficial to the brand. This could mean short pieces, like product testimonials, or long pieces like blog posts. Both are useful in their own way.
Ambassador testimonials are impartial, making them valuable. They are useful because consumers know they are not paid content. Customers express emotion, which reaps positive benefits. A job preparation site, increased their conversion rates by 34% by placing attributed testimonials at the top of their product pages. How will your brand benefit from written testimonials by customer ambassadors?
Snap a Pic! - UGC
Visual content has the potential to be especially powerful. Brand ambassadors collaborate with a brand to create visual content. Photo testimonials and product imagery can use this content. In the book Brain Rules by John Medina, the author states that when someone hears a piece of information, they will only remember 10% of it after 3 days. By including pictures, they will remember 65% of it. This illustrates the power of visuals.
Visuals help consumers remember your brand. They allow people with a low attention span to easily process the advantages of a product or company. This leads to increased engagement. Salesforce highlighted this. They found that User Generated Content (UGC) campaigns saw a 50% increase in engagement. Not only that, but according to Bazaarvoice, "51% of millennials trust user generated content more than anything on a company's site, news articles, or blogs about the company or product, or advertising copy". This re-enforces the value behind ambassador engagement and visual production.
Ambassadors can make relevant content as well. Sourcing product imagery has a variety of advantages. A photograph can show a 360 degree view of the product or show the product styled in different ways. One of the main perks of UGC is to create a more relatable page for the consumer.
Video testimonials are another way ambassadors can get involved. Forbes states, "Marketers who use video grow revenue 49% faster than non-video users." There are various ways that videos can be beneficial to prospective customers. For example, 90% of users state that product videos are helpful in the decision process. This translates into higher conversion rates. 64% of users are more likely to buy a product online if they've watched a product video. While videos are useful on product pages, they are also important to use on social media. Videos present a large amount of information. They also give brand ambassadors the chance to share their sincere feelings.
An 'unboxing video' is an interesting example of video content. These videos are where brand ambassadors open products and immediately share their thoughts. Some may ask what is the point of an unboxing video. Not only do these videos have the potential to receive thousands or even millions of views, it gives viewers the opportunity to hear about a product and decide if they would like to purchase it. Moreover, they allow viewers to have a sense of connection to their favorite ambassadors.
Tell Your Friends! - Word of Mouth Marketing
Word-of-mouth is influential. In fact, Annex Cloud found, 43% of people are more likely to purchase a new product when they have learned about it through social channels or through friends/family. Referring friends is important and customers are 4x more likely to buy when referred by a friend. Moreover, in the modern world there are a number of new channels for this positive Word-of-mouth to spread. Facebook and Whatsapp are huge facilitators of word-of-mouth. Consumers receive referrals from friends, family, or coworkers both online and offline. Visual content can further reinforce word of mouth in an online environment. This allows ambassadors to spread a brand's message in a variety of ways.
Review Me: Creating Positive Third Party Information Online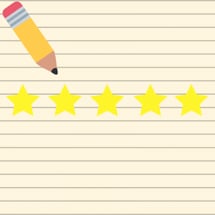 Creating third party information online, is an important job of a brand ambassador. According to data from Commercial Webservices, customer testimonials are beneficial for brands to collect. Other content ambassadors may take part in is a customer review forum. Potential customers trust other customers more than advertising or marketing. Online reviews can therefore play a large part in a potential customer's decision making. Reviews help businesses relay information that a consumer may want to know. This in turn increases the conversion rates of the brand.
Party Time! Create Events for Us
Hosting or organising an event can be a task brands ask of their ambassadors. Events aim to get the word out about a new product or keep up the hype about the company. Brand events or related events are important because they allow brand ambassadors to learn more about a brand, as well as, engage with other ambassadors, network, and create content. Leveraging the event by asking them to post the content, on social media to spread the brand's awareness could increase the value of the event further. Physical engagement is highly beneficial for customer-brand relationships, do you have ambassadors up for the challenge?
What Do You Think? The Feedback Loop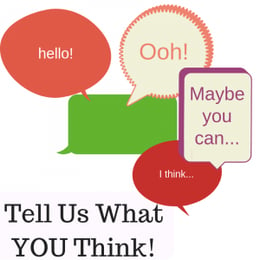 A successful brand ambassador program focuses heavily on their brand - ambassador relationships. Ambassadors deliver straight forward, honest feedback for a range of subjects. One example of this is product testing. Allowing your ambassadors to participate in product testing allows you to create unfiltered evaluations of products for new product development. You can increase the value of this action by allowing the ambassador to spread 'pre-release' opinions, creating hype about your brand. Ambassadors love being involved with the brand, how could you leverage this to your advantage?
So, Where Do I Go From Here?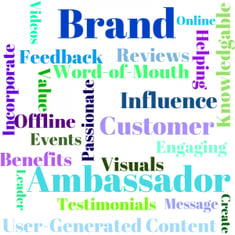 There are countless activities that a brand ambassador can complete. Overall, ambassadors are able to embody a brand and drive sales by raising awareness and spreading the brand's message through high trust channels. They are the perfect marketing tool for a world in the midst of a trust epidemic, and can be used in a number of ways. This can include constructing testimonials, creating user generated content, spreading messages through word-of-mouth, generating third-party information, organizing or attending events, and producing feedback. Brands can create and use brand ambassadors to spread their message in a far more authentic and relatable way.
Duel is Customer Advocacy Platform which turns customers into advocates – we automate that lightning-in-a-bottle moment of a friend endorsing a brand. You should probably get a demo booked… (click me!)
If you want to look more at the theoretical background – take an intellectual swim by diving into a Customer Advocacy Marketing Workshop run by our consultancy arm (click me!).
Introvert? Voyeur? Watch Paul give a speech here or sign up for our newsletters to get monthly Customer Advocacy Marketing emails on tips, statistics and the science behind it.