Blog
June 11 2022
5 Successful Brand Ambassador Program Examples
Read more
From Followers To Advocates: Successful Fashion Brand Ambassador Programs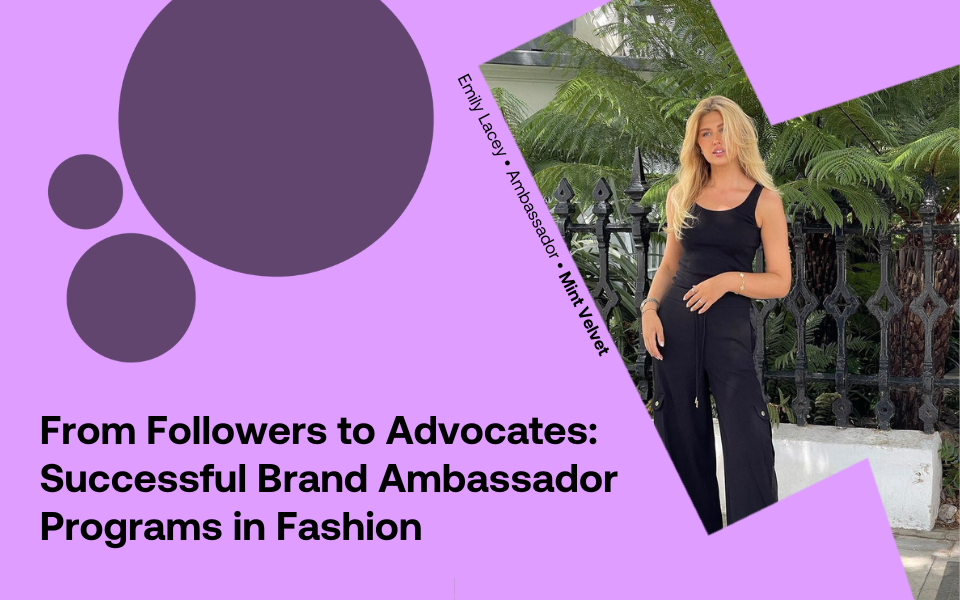 In the fast-paced and ever changing fashion industry, Brand Advocacy programs have become a vital tool. They allow brands to create a distinctive identity for themselves, and foster deeper connections with their customers.
When it comes to ambassador programs specifically, made up of carefully chosen representatives who embody your brand's values and aesthetics, they can play a pivotal role in amplifying brand presence and building loyalty. By leveraging the influence of these individuals through social media and other promotional activities, fashion brands can use their ambassador programs to tap into consumers' aspirations, establish trust and gain value insights into trends and preferences.
A recent survey by KPMG showed 75% of consumers will favour a brand if they have a loyalty program to join, with Coniq sharing 71% of shoppers that are members of programs say that their membership is a meaningful part of their relationship with these brands.
Here, let's dive into the definition and importance of fashion-led brand ambassador programs in particular – uncovering their potential to transform the fashion industry and giving you all the tools needed to harness them, driving brand success.
Table of contents

The Fashion Landscape, right now
It's no secret the fashion industry is at a pivotal point in its history. With the advent of AI, the growing awareness of shoppers and the ever-changing game of social media and social commerce, every brand is looking for its next north star.
That's where ambassador programs come in.
We live in the Social Commerce era – which, despite technological advancements, is entirely human-powered. It's led by word-of-mouth and Advocacy marketing, where our hyper-connected lives are lived out across multiple platforms as we create our own circles of influence.
This modern connected world has radically changed how brands grow. It's shifted to a decentralised, networked ecosystem where community powers everything. In 2022, a Hubspot investigation found 39% of marketers invested 10% to 20% of their entire budget into influencer marketing alone. On the flip side, Word Nerd found 55% of shoppers have now bought clothing digitally after seeing it worn on social media – a percentage too big not to cater to.
So, what does this mean for fashion?
It's time to get back to the industry's roots. To take a closer look at the people behind the outfits, placing equal importance on shaping and celebrating them as creating the clothes in the first place.

Turning Followers Into Fans, Fans Into Advocates & Ambassadors
These evolving circles of influence mean a fashion brand has more on-the-ground storytellers to engage than ever before. The power lies in empowering your customers to tell your brand's story for you, bringing a community of these impactful storytellers together.
When you channel your resources into people instead of ads, provide remarkable experiences for your customers and give them value at every stage of their journey, these kinds of investments carry heavy-weight impacts when it comes to your brand's reputation.
They unlock the ambassadors who are the storytellers for your brand and provide a stable, enticing base to build a community of passionate Advocates from.
Right now, it's safe to say every successful fashion brand is sitting on a goldmine of Advocacy.
Brands know all about their creators, influencers and customers but don't often know how to harness their power as three separate channels of people to Advocate, not simply advertise, for them. All in all, there's a huge number of opportunities for brand success when it comes to ambassadors.
Here's three examples of fashion brands that have confidently maximised these relationships, to achieve these impactful results.

Killer Case Studies
Mint Velvet Scales Reach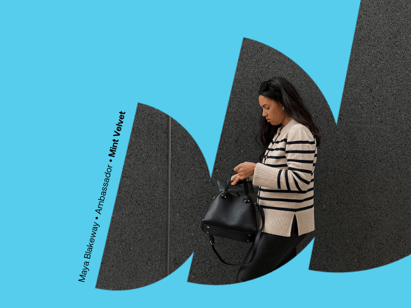 Fashion retailer and founder of #RelaxedGlamour, Mint Velvet, went looking for ways to grow organically through its fan base – doing away with reliance on expensive advertising and traditional influencer growth strategies. Specifically, Mint Velvet needed to significantly reduce spend on these strategies, drive cost efficiencies when it came to content creation and increase their UGC production and affiliate link sharing.
By implementing an ambassador program for its customers and smaller-scale content creators alike, Mint Velvet saved an incredible £50k on conventional influencer fees. Yes, you read that right.
Duel built this program, designing the MVCollective to engage the brand's most socially active and influential customers (aka their Advocates) and incentivise them to create and share content on behalf of the brand with their own followers.
So far, the MVCollective utilizes a tiered program to incentivise Brand Advocates with rewards as they level up. There's social tracking on content produced within the program, a UGC gallery built-in to their website and automated gifting facilitated by integrating with Mint Velvet's eCommerce platform.
The results? Over 12 months, the #MVCollective Advocacy program generated a 6x ROI (factoring in the cost of gifting and commission), generated 1.3k pieces of authentic UGC and saved Mint Velvet an additional £45k on content creation.
LK Bennett Increases Consideration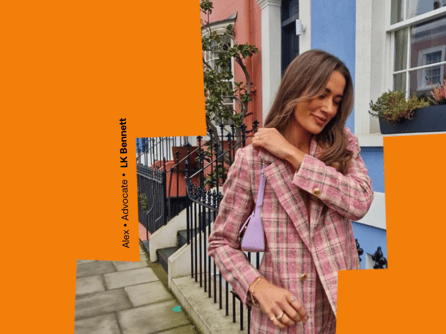 LK Bennett was looking to create an exclusive place where their community could produce stunning content, letting their individual style and passion shine through.
This fashion brand, which centres on affordable luxury, wanted to change people's perception of them – increasing the amount they were considered in a competitive market and upping the ante when it came to the sheer volume of UGC production.
Duel built the LKB Style Collective to tackle these goals. It offers Advocates in the program the chance to raise their tier level by completing pre-assigned tasks, and unlocking perks and bonuses as they rise through the LKB ranks.
Since launching their program roughly two months ago, they've seen 65 Advocates complete 647 tasks – equating to £25k+ earned in total revenue, 100 social media posts and a reach of 2.8m across platforms. They are proof that leaning into a passionate audience can provide incredible returns, impressive even in the short term.
Hush Reaches New Heights
Known for their easy-to-wear, laid back and timeless styles, hush is a staple brand in the British fashion arena. Their mission for an ambassador program? To create brand buzz, increase the quality of their UGC and acquire a healthy number of new customers.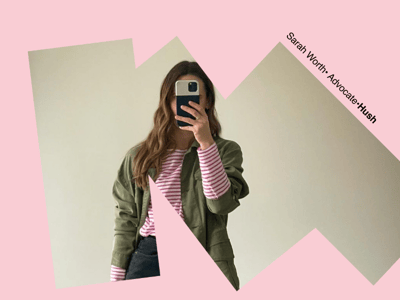 Duel built the Hush Creators program specifically for the brand's content creators. The program features a gamified reward system, more social tracking and the ability to brand the user interface in line with their aesthetic goals and branding.
By tapping into a pre-existing community of passionate ambassadors, the program utilises Advocates to tell Hush's brand story on the ground. Their high-quality, authentic storytelling attracts and converts potential new shoppers to instant fans. Their numbers continue to grow.
hush utilised this ambassador program pathway to give their loyal Advocates a space to call their own, providing them with a branded hub to belong to along the way.
Summary
If you're a fashion brand builder, take note. Gamifying, incentivising and authentically encouraging participation are some of the most impactful tools when building a Brand Advocacy program in 2023.
By turning your followers into fans and those fans into Advocates that populate your ambassador programs, you can take the beginnings of a loyal customer base and turn it into community-led gold.
Not heard much about Brand Advocacy programs before or need to take yours to the next level? Download our Brand Advocacy Platform Buyer's Guide to learn even more.